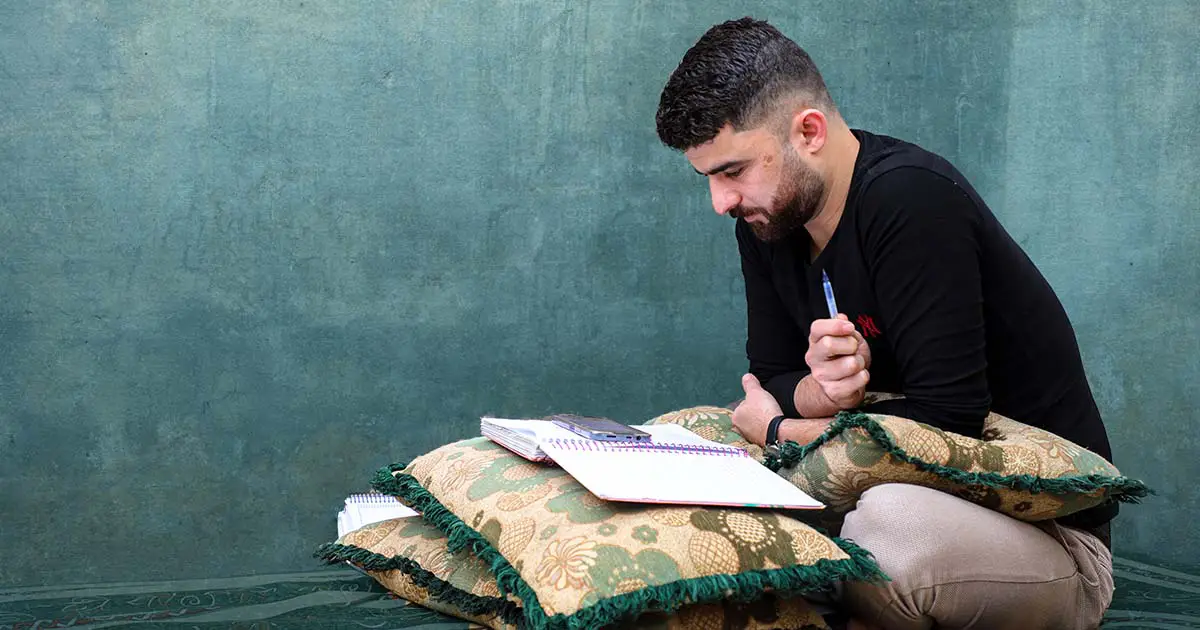 Masaarat Through the Eyes of Students
"إن شاء الله رح نكون جميعاً من الناجحين، ولكن رح نفقد جمعاتنا ودردشاتنا على التيمز وخناقاتنا. رح نذكر هذه الأيام لأولادنا وأحفادنا، إن شاء الله. صرتوا بيتنا الثاني، جزاكم الله عنا كل خير جميع العاملين في مبادرة مسارات"
"بوركتم معلمينا ... وكم من فضلٍ لكم علينااا ستفخرون بنجاحكم عندما نكون قد تفوقنااا.... شكرا من القلب# مسارات#"
"بارك الله فيكم مبادرة مسارات دائما انتم قدوه للمجتمع بأكمله ❤️"
"أنتم أهلنا وعوننا بعد الله، ونتمنى لكم أجمل التوفيق والمحبة. شكراً جزيلاً لكل كوادرها، وكافأكم الله بأجمل ما تتمنون وأكثر 💙💙"
"الشكر لمبادرة مسارات يلي عطتنا الفرصة انو نرجع نحاول نوصل لأحلامنا في متلي وكتار بيحبوا يرجعوا يكملوا دراستهن بس الظروف ماكانت تسمح هلق صار فيهن بكل سهولة يكملوا وهني ببيوتهن اجت المدرسة لعندن ع البيت انتو عطيتونا امل جديد 🌺🌺"