Masarat Initiative has completed the first on-site test conducted for the students of the third year of secondary school in both the literary and scientific devisions, as well as the ninth grade students who have joined the initiative. The test took place in Masarat's centers in northwest Syria.
Mahmoud Al-Saloum, the leader of the educational program, said, "After completing the entire curriculum, we conducted an on-site test for the students for the first time with the aim of familiarizing them with the exam environment. We organized the process to simulate final exams, including a complete simulation of the exam atmosphere in terms of question patterns, seating arrangements, and timing, which corresponds to each subject".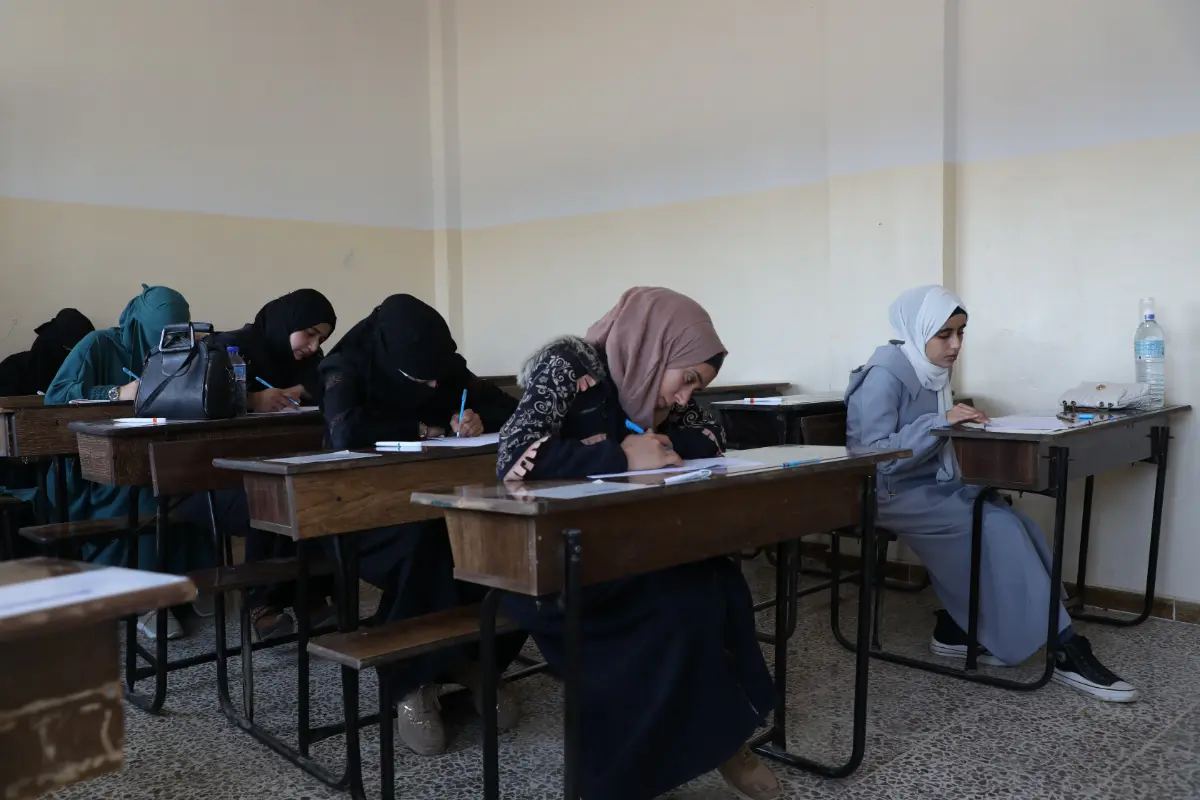 Al-Saloum added that prior to the exam, sessions were held with the students to provide positive motivation, as well as equipping them with tools and effective memorization techniques. Review sessions were also conducted. He explained that throughout the academic year, the students received over five thousand instructional sessions.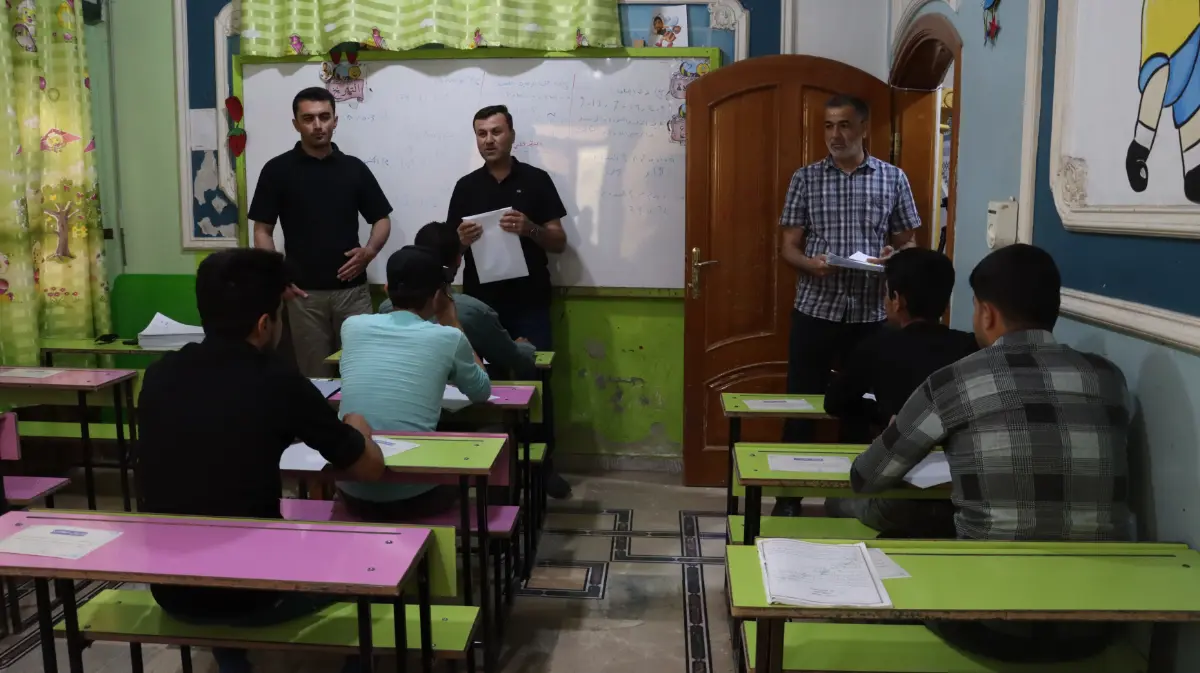 Al-Saloum emphasized that this test serves multiple purposes. Firstly, it helps alleviate the fear of final exams, which some students who have left school for a long time may have. Secondly, it identifies the students' areas of weakness resulting from their absence from certain lessons or their inability to understand certain topics. After the test, review sessions will be conducted with the students, focusing on the few weak areas observed in some students.
The initiative's leader affirmed that the initiative's teachers will continue to support the students until the moment of the exam. The teaching staff will not hesitate to provide any assistance, answer any questions, or explain any issues that some students may have difficulty understanding.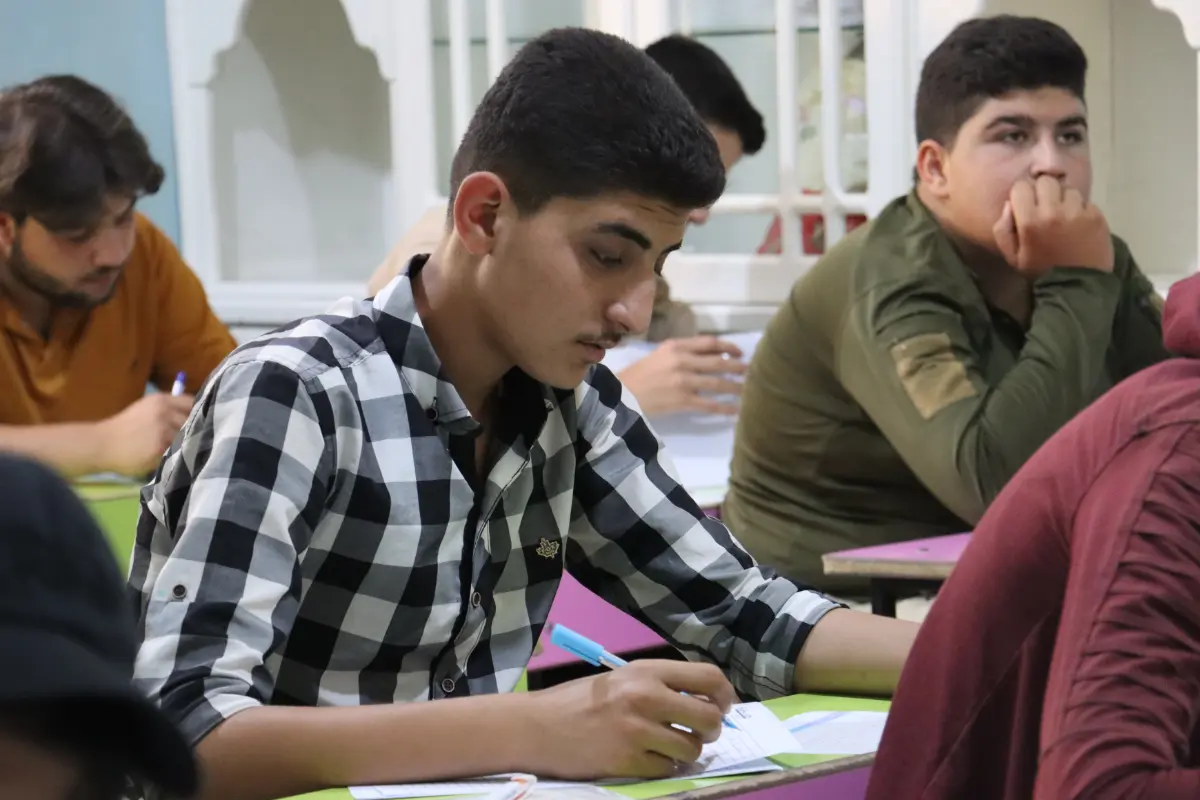 The volunteers strive to continuously enhance their skills, ensuring the delivery of accurate information to the students and assisting them in memorizing and presenting it when required, thus guaranteeing better results for the initiative's students.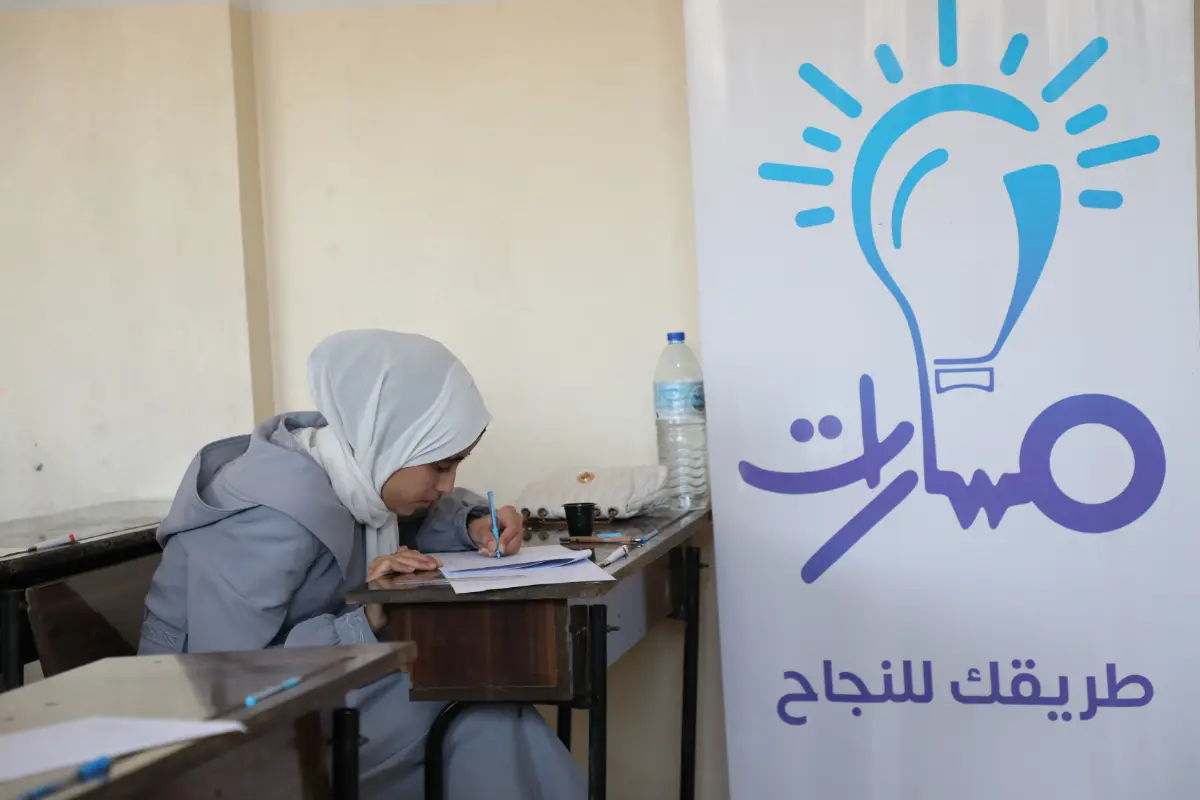 Masarat Initiative offered free remote educational services through the use of Microsoft Teams to more than 8,000 male and female students for the academic year 2022/2023. Most of these students belong to the most vulnerable groups in the Syrian society, such as orphans, people with disabilities, students who have been out of education for extended periods, and students residing in refugee camps in the northern regions.
These services are supervised by approximately 150 volunteers spread across Syria and abroad. Meanwhile, the knowledge management department continuously works on the development of the teaching content provided to the students.